- Considering the education level of the drivers, and English as a Second Language, we ask all the drivers setup the translation APP in cell phone for complex chat.
- some drivers speak basic English fluently, some speak driver English and the simple sentence, some speak daily words...
- we classify drivers into four levels according to their English proficiency:
A - basic english , simple chat / translating APP for complex chat
B - driver english , simple sentences / translating APP for complex chat
C - daily english words / translating APP for simple and complex chat
D - many english words / translating App for simple and complex chat
Translation and Chat Tools: 
1. Translating APP sample interface in cell phone :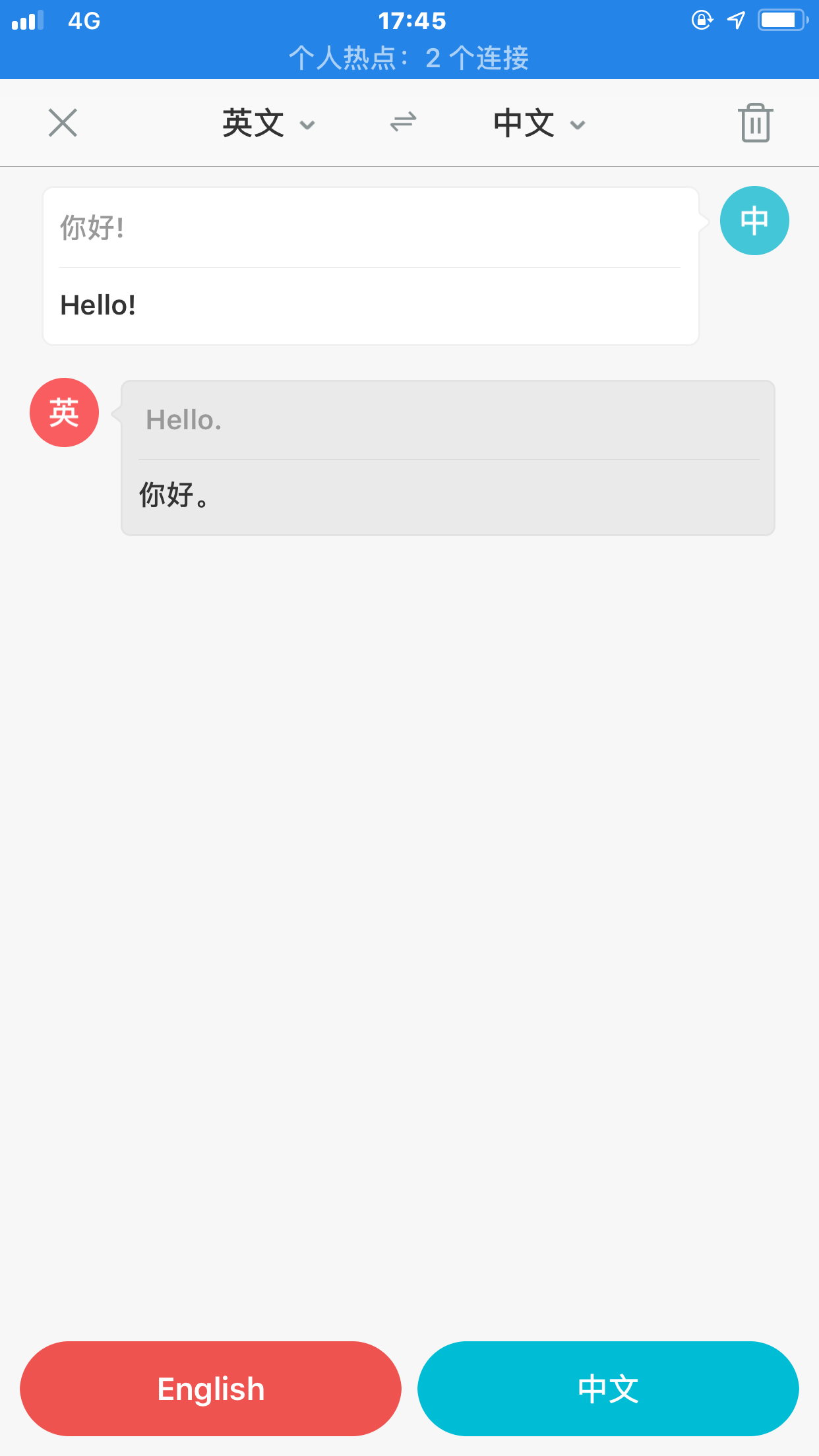 2. WeChat:
WeChat is similar with WhatsAPP, you can download and add the driver as the friend with each other, then you could chat smoothly because there is the translation function in WeChat, you may download WeChat here:
IOS download and setup from QQ.com
Andorid download and setup from QQ.com
How to find the driver and send the friend request:
How to add friends or contacts: You can simply click on Contacts at the bottom of your screen and then tap on the "+" icon in the upper right corner. Next, you need to select Add Contacts from the menu and then you can search for your friends, families or businesses by their phone number or WeChat ID easily. Finally, just hit the Follow button to add them to your network. or select Me and tap on the QR code icon on the interface to let others scan your QR code to add you to the list.

How to Translate: simply by keeping your message held down and then selecting the heading "translate".
Note: our drivers service for foreigners everyday, very experienced, know what should to do at what time, know how to explain to our guests, could solve almost all problems, and our operator also could help to tanslate by whatsAPP, WeChat, short message......