Special Great Wall of China (MuTianYu) Tour: Visiting it in very early morning
if you have a limited time layover in airport, need to visit great wall of china (MuTianYu) in very very early morning, we can do it. on Sept. 5, we serviced for a solo lady:
4:45 - 5:45 pickup at airport and head to mutianyu
5:45 - 8:30 hike on the wall
8:30 - 9:00 have a short stop at a reservior for photos
9:00 - 10:00 head back to airport
this lady is the first tourist on the wall, "......saw the golden rays over the wall and the gorgeous mountain landscape around it. An experience never ever to forget, it was truly magical (I almost cried of happiness)." (select from her review on tripadvisor.com)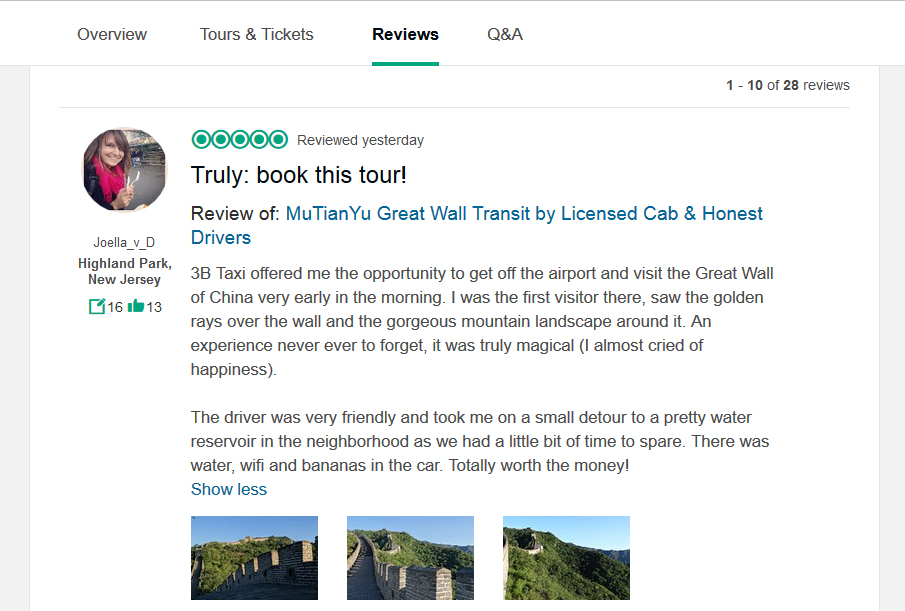 if you hope to book the same tour, please tell us at least one day ahead, we need to apply for the admission in advance to the great wall administrator, and our guests should buy the tickets after the normal time when they down from mountain.